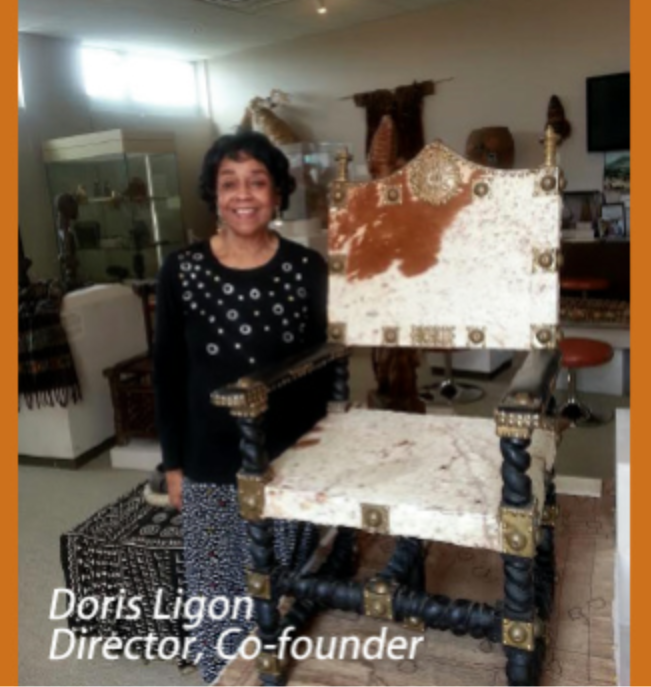 African Art Museum of Maryland (AAMM),  a 501(c)(3) not-for-profit institution, founded in 1980 as the first Museum in the planned community of Columbia, MD, is unique. It is one of only three museums of its kind in the USA devoted exclusively to the art of Africa. Of those three, it is the only one founded by an African American.  AAMM observes 40 years of service to this public this year.
Among other supports, it has been recognized as "one of the State's most respected cultural institutions," and in 2013 was cited as "one of the top ten places to visit in Howard County, MD." In 2011, AAMM became the first museum in the community of Maple Lawn in Fulton, MD, in Howard County. In March 2020, AAMM moved its location back to Columbia, MD in the Long Reach Village Center.
 Since its inception, AAMM has presented for viewing pleasure, at the museum and at Outreach events, astounding works of the highest quality including contemporary, inter-continentally known, stellar artists, held in the highest esteem.
Mission
In service to the public, the African Art Museum, through an exploration of the art of Africa, is dedicated to the encouragement of broader understanding and awareness of the diverse cultures and artistic expressions of the people of the African continent.  In firm belief that education and planned travel are major aids toward cultural understanding and, in demonstration of AAMM's inclusiveness, multi-language didactic labels and oral presentations supplement select exhibited treasures. Also, organized travel to African nations is an AAMM activity.
Goals of the Museum
1. Exhibits African art in its diversity and in relation to the cultures that create it for enhanced knowledge and viewing pleasure;
2. Engages in research of African art and culture for the purpose of complementing in-museum and outreach activities;
3. Offers effective and varied events/activities for youth and families which allow opportunities for increased knowledge
Location
The Long Reach Village Center
8775 Cloudleap Court, Suite 112
Columbia, MD 21045
Hours: Thur. thru Sat.
11 a.m. - 4 p.m.
Join Mailing List
Keep up to date on events at AAMM!